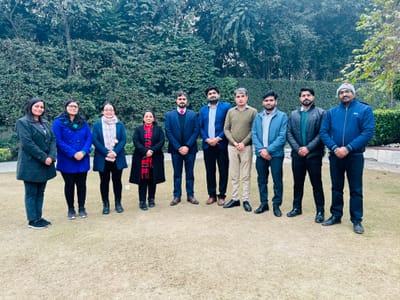 EHS Guru Sustainable Solutions [EGSS]
is a team of quality, environmental, health, safety & social professionals having all types of expertise in related fields like Environment Health & Safety(EHS), Fire Safety, Environment & Social Due Diligence, Technical Due Diligence, Disaster Management, Regulatory Compliance, Ergonomic Assessment, Environment Social Governance(ESG), Management System Implementation, Industrial Safety, Risk Assessments, First Aid, HR Compliance and Social Audits.
System based approach, Quality and Sustainable Solution is our fundamental principles for overall governance during any assignment.
EHS Consultancy with sustainable solutions is available for a variety of environment, health and safety requirements of clients. We have association with professionals and experts from IIT, National Fire Service College, Corporate sectors, Industrial Sectors, Premier Research Institutes & International Organisations like NEERI, IRCS, IFRC and IFC.
With energetic and domain experienced team, EGSS pioneers in providing a comprehensive and integrated suite of quality, environment, health, safety, ergonomics, fire-life safety and sustainability services under one roof. We have a great team of Fire & Life Safety Professionals and started Fire System Installation and Annual Maintaince Compliance contract projects from last more than a year now with reliable service support.
EGSS is a corporate member of
National Safety Council of India
having membership number CM-HAR- 313.